Start your entrepreneurship journey
Entrepreneurship Adventures is an eight-week program that brings the founder experience to life. Open to aspiring founders and anyone interested in learning more about entrepreneurship, this gamified experience puts you in the driver's seat as you navigate the real-world decisions entrepreneurs face as they bring their ideas to market.
Each week you'll learn by doing, with case studies, videos, and other dynamic content designed to power your entrepreneurial evolution. To complete each level successfully, you'll work through interactive challenges to help you apply your learnings and keep you moving forward.
At the end of the eight-week adventure, you'll have successfully worked through the startup lifecycle and, in the process, gained the skills & knowledge you need to jumpstart your entrepreneurship career.
How Entrepreneurship Adventure works
Free 8-week entrepreneurship master class
Unique gamified learning experience teaches the pillars of entrepreneurship
Challenges taught by KAUST Entrepreneurship Center instructors and expert mentors
KAUST certificate of completion awarded
Course content available in Arabic
All welcome; no prior experience needed
Online course; unlock one level to get to the next
Available upon completion
What you'll learn on this journey
We recognize that no two people — and no two entrepreneurs — are the same. Entrepreneurship Adventure was designed to accelerate learning, discovery, and personal and professional growth, no matter your goals or learning style.
The 8-level program encourages learning through hands-on decision-making in a dynamic, real-world environment. Each week you'll navigate life as a first-time founder, moving from big idea to product concept, and then going-to-market in search of success. Every move is your own — and every move is an opportunity to learn more about entrepreneurship by doing, not just reading or listening.
From finding inspiration to building and leading a team to bringing your business to consumers and investors, you'll learn exactly what it takes to excel as a first-time founder, and how to apply those learnings right now to chart your own path to self-defined success.
An Unconventional Syllabus: Unlock One Level to Enter the Next…
The Start of the Adventure: Skills for the New Century
From mindset shifts to understanding the tools, technologies, and innovations impacting the startup scene, level 1 is all about preparing you for what comes next, so you can build your team — and your business.
The Search for the Golden Opportunity
In level 2, you'll define and refine your big idea, determining viability, assessing opportunities and deciding where you go from here.
Unconventional Discoveries: The Client & The Product
With your big idea taking shape, it's time to better define your customer and product needs — that's where empathy and design thinking (and level 3) comes in.
The Cliff of Sustainability
Entrepreneurship is more than a single big idea. In level 4, you'll learn how to understand and strategize around your audience, your market, and your competition so your business can succeed, today and tomorrow.
A Fateful Scene: The Art of Recital
Telling your startup's story is essential to securing funding and support. In level 5, you'll work to perfect your message, get people to fall in love with your venture, and prepare to answer hard-hitting questions from potential investors and partners.
Entering the Jungle: Creating a Map of the Market
Before bringing your big idea to market, you'll need to define your audience and get your first customer, then build out a scalable go-to-market strategy, and create a roll out plan — the core concepts we'll cover in level 6.
Prospecting for Investment
Finding funding doesn't have to be a struggle and talking to investors doesn't have to be a mystery. In level 7, you'll build out a practical toolkit that tells your startup story, and helps you find the capital needed to succeed.
The End of the Beginning: Start the Real Adventure
Now that you understand the ins and outs of entrepreneurship, it's time to apply your skills to the real world. In this final level you'll understand how to deploy all your learnings in ventures, corporates and non-profits as you determine what comes next for you and your entrepreneurial career.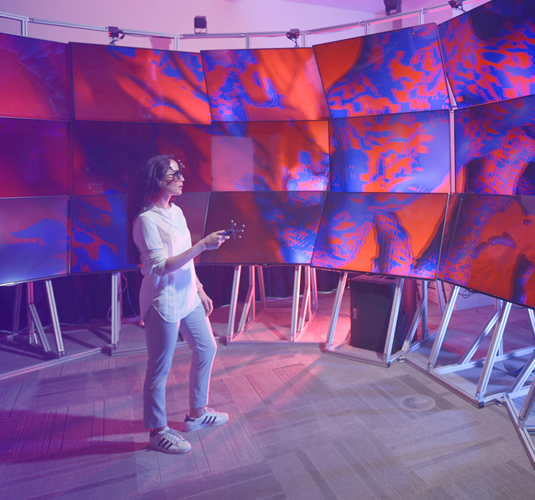 Navigating Entrepreneurship:
You'll gain real-world insights and best practices from some of the most innovative startups and brands in the Arab region and around world including:

From idea to impact: Saee
Founders Ihab Nusair and Tariq Al Turkistani wanted to boost female employment in Saudi Arabia — but their big idea didn't take. Instead of walking away, they used this experience to launch Saee which, in year one, raised more than USD $2.5 million in funding and created residual income opportunities for 15,000+ Saudi youth.

From corporate to startup: Cura
Wael Cabli quit two well-paying jobs to pursue his passion for creating products and services that drive meaningful impact. Ultimately, his marketplace know-how and laser-sharp focus led to the launch of Cura, a leading telehealth platform that's rapidly expanding in the region — and has supported more than 2 million patient consultations.

From Tradition to Innovation: LEGO
LEGO, the global toy manufacturer, was struggling, until it adopted an innovation-first mindset. Now, the iconic brand has gone from being USD$400 million in debt to rapid growth and profitability, thanks to a new business model that's redefined its manufacturing, distribution, and value chain infrastructure.
Dynamic case studies from industry-leading brands and startups
With case studies from real startups and global innovation leaders
KAUST instructors and startup mentors will take you through your Entrepreneurial Adventure, with hands-on support, guidance, and insights that ensure you're able to go from learning to leading in just 8 weeks.

Head of KAUST Entrepreneurship Center

KAUST Entrepreneurship Center Team

KAUST Entrepreneurship Center Team

KAUST Entrepreneurship Center Team

KAUST Entrepreneurship Center Team

KAUST Entrepreneurship Center Team

KAUST Entrepreneurship Center Team
Featuring Expert
Guest Lecturers
You will also learn from our expert guest lecturers who will have invested-in and led successful startup companies in the region and benefit from their years of experience and their exposure to the entire startup ecosystem.




Venturesouq Investment Group
For more than a decade, KAUST has been redefining education, with a focus on technology, innovation, and entrepreneurship. Beyond its cutting-edge research, KAUST is also home to Saudi Arabia's leading accelerator and entrepreneur training programs.

To date, KAUST has trained more than 11,000 innovators from around the Kingdom. Over 250 of these have gone on to launch and scale their own brands and startups — including Sadeem, UnitX, and more. Learn about their journeys and connect virtually with a community of innovators through Entrepreneurship Adventures.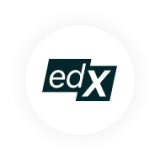 Entrepreneurship Adventures is a free to access course that offers innovators free training, content and virtual activities.
Complete the adventure and you'll have the insights and actionable knowledge to find and launch your big idea. Upon successful completion, you'll have the option to purchase an edX Verified Certificate of completion acknowledging completion of the KAUST course and showcase your achievement.
Highlight Your Entrepreneurial Achievement
Receive a signed certificate from KAUST to verify your achievement and increase your job prospects.
Share it!
Add the certificate to your CV or resume, or post it directly on LinkedIn.
Transform your culture with innovation training
Interested in Entrepreneurship Adventures for your employees, students or community?
Enable your community to tackle the challenges of the future and become the next generation of innovators. Find out how to sign them up for the Entrepreneurship Adventures experience.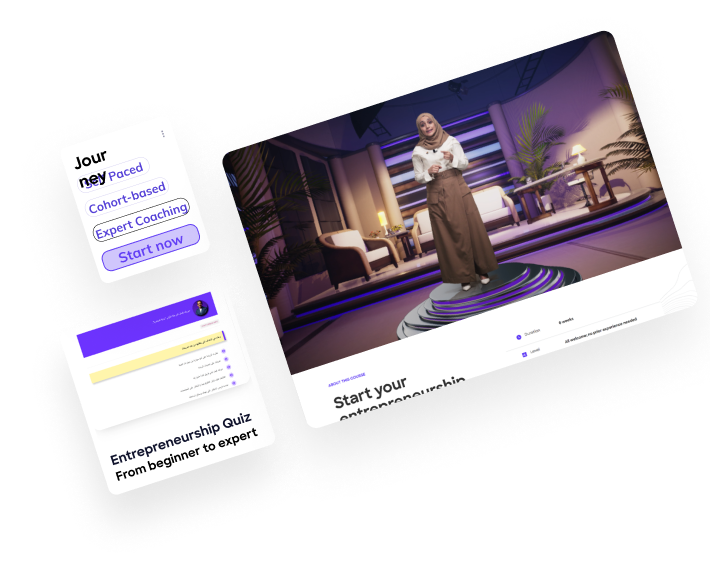 WHAT TO EXPECT FOR YOUR TEAM
A better way to drive sustainable growth at scale
Equipping existing talent with entrepreneurial skills can be a grounded approach in creating value for organizations of all sizes.
The Longevity of successful organizations is driven by their diligence in being ahead of competition, led by people.
Transform culture and embrace an entrepreneurial spirit within roles and teams to drive employee engagement.
Empower your teams with innovation skill sets and give them the tools they need to tackle any challenges.
Drive agile, adaptive and fast moving skills for the teams in your organizations by adopting a startup mindset.
Ready to dive in?
Get in touch to learn more.
Frequently Asked Questions
The future is calling.
Are you listening?
Register now and start charting your path to entrepreneurship success.